PLAY THE GAME, MAKE IT YOURS!
CHAMPIONS BOWL ist eine weltweite Tennisturnierserie für Jugendliche zwischen 9 und 16 Jahren.

Spiel Dein Spiel & mach das Beste daraus!


Weltfinale 2022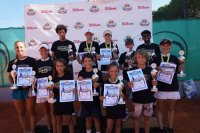 UMAG, CROATIA. Almost 150 players from 21 countries including Australia, Nigeria, Indonesia and many European countries met from 4.-11.9.2022 at the Final Tournament at the Umag Tennis Academy in Croatia.

Weltfinale 2018 in Umag - 220 Topspieler aus 27 Ländern am Start!
Weiterlesen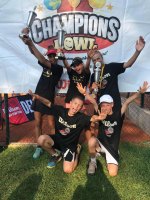 CHAMPIONS BOWL als Gast am Flughafen München!
München im April 2015

Im Rahmen der Eröffnungsveranstaltung zu den BMW OPEN am Flughafen München startete auch das Champions Bowl Qualifikationsturnier zwischen den Terminals.


Champions Bowl International